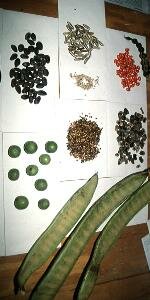 Research at Shipstern NR started in 1994, with several preliminary surveys already published. In collaboration with the University of Neuchâtel (Switzerland) several Master degrees were researched at the reserve, and research has been carried out by other universities as well as independent researchers. Although Shipstern Nature is not capable of supporting research financially, it provides scientists with free accomodation and assistance in the field.
Extensive research as been carried out on bats, vegetation structure and plant species, ecology and phenology of the dry forest, small mammals, dragonflies, beetles, flies and reptiles. In the future, more research will be done on insects and plants with the aim of shedding light on the ecology of the Kuka Palm dry forest.
 If you are a scientist and would like to do research at Shipstern Nature Reserve, please do not hesitate to contact us !